The Company
A Message from the Artistic Director
It is with great pleasure that we present our 2017-2018 schedule of performances. Ballet Tucson has added some fresh and exciting talent to an already superb roster of dancers.

I am proud of the engaging repertoire that we have chosen for this season—from classics to contemporary—truly something for every ballet fan and new-comer alike. As the company has grown in local and national stature, we continue to seek new avenues to expand our loyal audience base.

New programs such as our ChoreoLab and new venues like the Tucson "J" and the Fox Theatre will broaden our accessibility. This season we renew our commitment to raise the artistic bar and we will continue to embrace the challenge to create the highest quality of "Art That Moves". Ballet Tucson may be the best kept secret in town –
but not for long!

– Mary Beth Cabana, Founding Artistic Director
---
Learn More
Meet Our Company Dancers Audition Information Upcoming Performances
---
Artistic Staff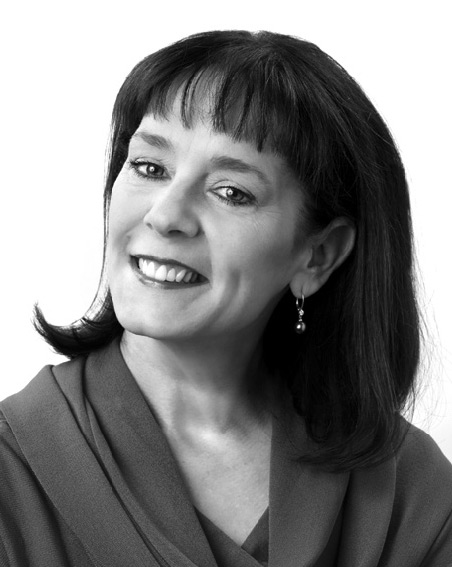 Mary Beth Cabana
Founding Artistic Director
MARY-BETH CABANA, Founding Artistic Director, has been a Principal Dancer with Cleveland Ballet, Ballet Oklahoma, Arizona Dance Theatre and San Diego Ballet. She received her early training under the critical eye of E. Virginia Williams at the Boston Ballet. At the age of 14, Ms. Cabana began her professional career with the Pittsburgh Ballet Theatre and then graduated from the National Academy of Dance, where she was a full-scholarship student and member of the National Academy Ballet. She has performed extensively in the United States and Europe in a wide variety of roles by such noted choreographers as Balanchine, Tudor, DeMille, Joos, Forsythe, Fokine, Petipa and Nahat.
Ms. Cabana has been on the faculties of the School of Cleveland Ballet, Ballet Arts-Carnegie Hall, Dance Concepts – NYC and was the Principal Instructor and Administrator for Arizona Dance Theatre (Ballet Arizona). She has guest taught for Kiev Ukraine Ballet and the Palace of Pioneers in the former Soviet Union, in France and Mexico, and continues to guest teach throughout the United States. Under the direction of Ethan Stiefel, she designed and conducted summer programs for Ballet Pacifica in Irvine, California.
As a choreographer, Ms. Cabana has produced a vast amount of original works and restagings of classic ballets. She has also staged dances for Arizona Theatre Company, Arizona Opera, Ohio Ballet, Ballet Pacifica, Blue Lake Fine Arts Camp and Burklyn Ballet Theatre.
Since beginning in 1986, she has established Ballet Arts Tucson, branch schools in Nogales, Sierra Vista and Patagonia, the annual Summer Dance Workshop in cooperation with UA School of Dance and international dance/cultural exchanges. Ballet Tucson's Artistic Director has also founded and fostered the development of Ballet Tucson (Tucson's resident professional ballet company) and Ballet Tucson II (Tucson's premier youth ballet). Ms. Cabana has been nominated for the Arizona Arts Award, for a Lifetime Achievement Award by the Tucson Pima Arts Council, and identified as an Outstanding Individual Artist by the Governor of the State of Arizona. In 2009, she was invited by New York City Ballet Director, Peter Martins, to attend the 75th Anniversary of the School of American Ballet and was recognized as one of the foremost teachers in the United States as part of National Teacher's Weekend.
A talented costume and scenic designer in her own right, Ballet Tucson's founder has been instrumental in the overall design of all productions.
Ms. Cabana brings her wealth of experience to dancers of all ages. Her commitment to the cultivation of young talent continues as her students dance professionally in major American and European ballet companies and schools.
Chieko Imada
Assistant Artistic Director
CHIEKO IMADAis a native of Japan where she danced professionally as a Soloist with Inoue Ballet of Tokyo and also served as Ballet Mistress there. She has worked closely with many of the past and current noted figures of classical ballet, having performed in Europe, Korea, the Philippines, Australia and the South Pacific. Since coming to the United States, she has been a member of Arizona Dance Theatre, Ballet Arizona, and a former Principal Dancer for Ballet Tucson. She also appeared regularly with Orts Theatre of Dance and Tenth St. Danceworks modern troupes in Tucson.
Over the years, she has been responsible for staging many classical ballets and has also created numerous original contemporary works on Ballet Tucson, enriching the company's repertoire. A talented choreographer, Ms. Imada has been nominated for the Buffalo Exchange Arts Award and the Governor's Art Award. She continues to be sought after as a guest teacher and choreographer. For the company's 30th anniversary season, she created an original steampunk version of Jekyll & Hyde and last season a world premiere Dia de Los Muertos ballet Spirit Garden in collaboration with renowned artist Lawrence Lee and Artistic Director Mary Beth Cabana. This season, she restages her original ballet Phantom of the Opera based on the 1925 silent film. In addition, she is the Director of Educational Outreach for Ballet Tucson implementing "Putting Your Best Foot Forward with Ballet Tucson" in Tucson Title 1 schools.

Daniel Precup
Company Ballet Master
DANIEL PRECUP is a graduate of the acclaimed National Choreographic High School in Bucharest, Romania. He joined the Oleg Danovski Ballet Theater at 18, eventually rising to the rank of Principal Dancer. He has starred in international tours in The Miraculous Mandarin, The Three Musketeers and Swan Lake. In 2003, he joined Oakland Ballet before becoming Principal Dancer with Ballet Tucson in 2004 during its inaugural professional season. Since joining, he has danced leading roles in Dracula, Esmeralda and the Hunchback, Swan Lake, Giselle, The Nutcracker, Cinderella, Sleeping Beauty and A Midsummer Night's Dream to name only a few.
Recently, he has begun to create works for the company to great audience response. His unique choreographic perspective can be seen in his Boler-O, Gemini, Mosaico, Steps, and Love Songs. For the company's 30th anniversary season, Mr. Precup choreographed a new Carmina Burana. Last season, he debuted Perseus & Andromeda, the second installment of his "Greek Heroes" series. For the 2017-2018 season, he will continue to create new works and restage Carmen for the season finale performances. Mr. Precup was appointed Ballet Master for the company during the 2011-2012 season.